MARINA & SANTA MONICA BAY SAIL
Come Sail Away!
MARINA DEL REY CATAMARAN SAILING
Come Sail Away - Marina Del Rey | Venice | Santa Monica | Malibu | Catalina
Climb aboard Serenity - 34 foot Catamaran Sailboat - for some fun in the sun!
First, a bit of sightseeing around the marina. With over 4000 slips of small kayaks to mega yachts, Marina del Rey is one of the largest small craft harbors in the world. Sea Lions and several bird species can be seen lazing about on the docks and rock jetties. Then we'll head into the bay, sailing past Venice and Santa Monica Piers / Boardwalk toward The Getty / Malibu before heading back to the Marina. You've seen the view from the beach ... Now enjoy it from the sea!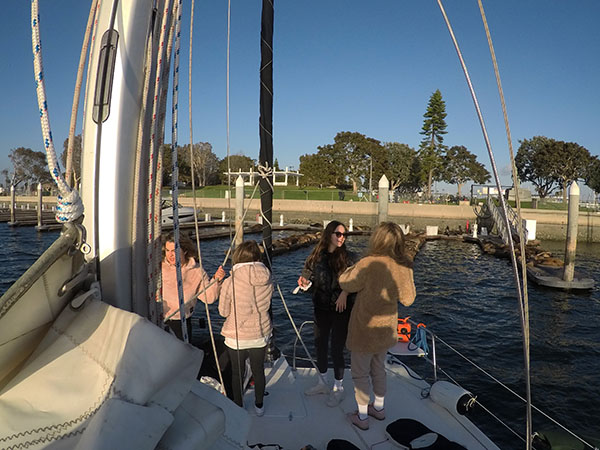 Sea Lions at the park
Boats everywhere!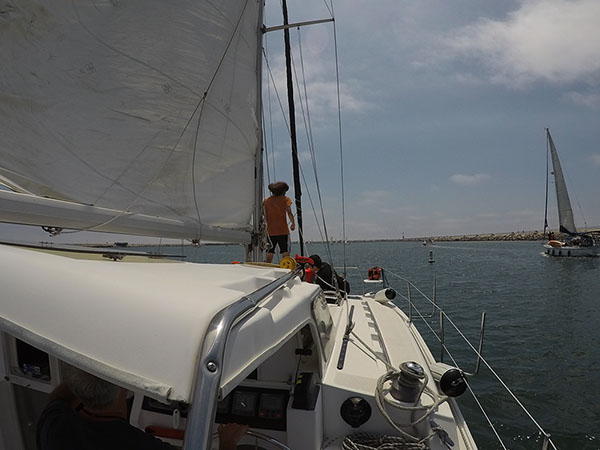 Heading out to sea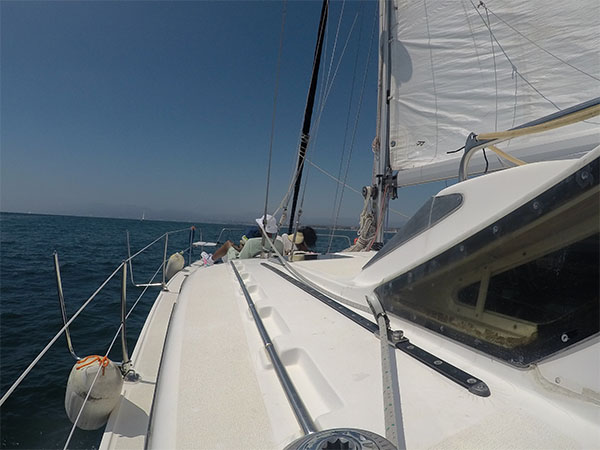 Heading toward Santa Monica Pier, we can see Malibu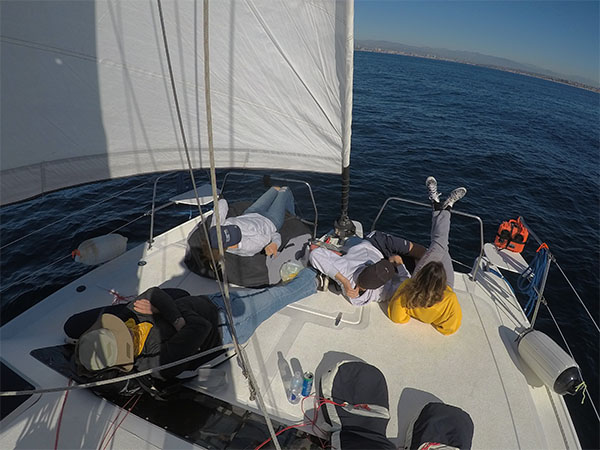 The Perfect Day!
Come Sail Away - Marina Del Rey | Venice | Santa Monica | Malibu | Catalina
Note : County Regulations require 24 to 48 hour advance notice for the Charter Dock, so we are unable to accommodate same day requests. Please plan accordingly.
We use Fare Harbor to book your sail using their safe and secure payment handling system. The Fare Harbor site will open in a new window.
Half day (4 hours) - $899 / Full day (8 hours) - $1699
Limited to 6 guests per sail
Per County Regulations, a 6% Wharfage Fee is added to each booking.
Captain Fee included / Price does not include gratuity.