Come Sail Away - Marina Del Rey | Venice | Santa Monica | Malibu | Catalina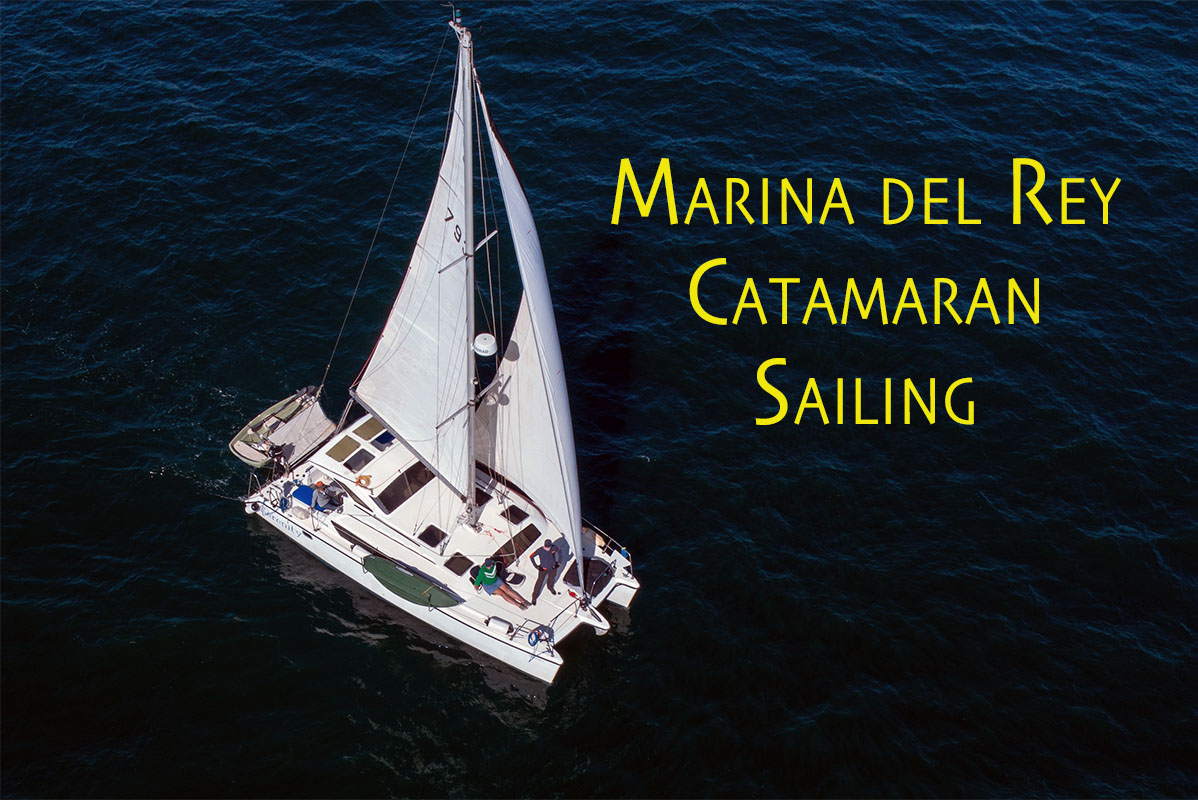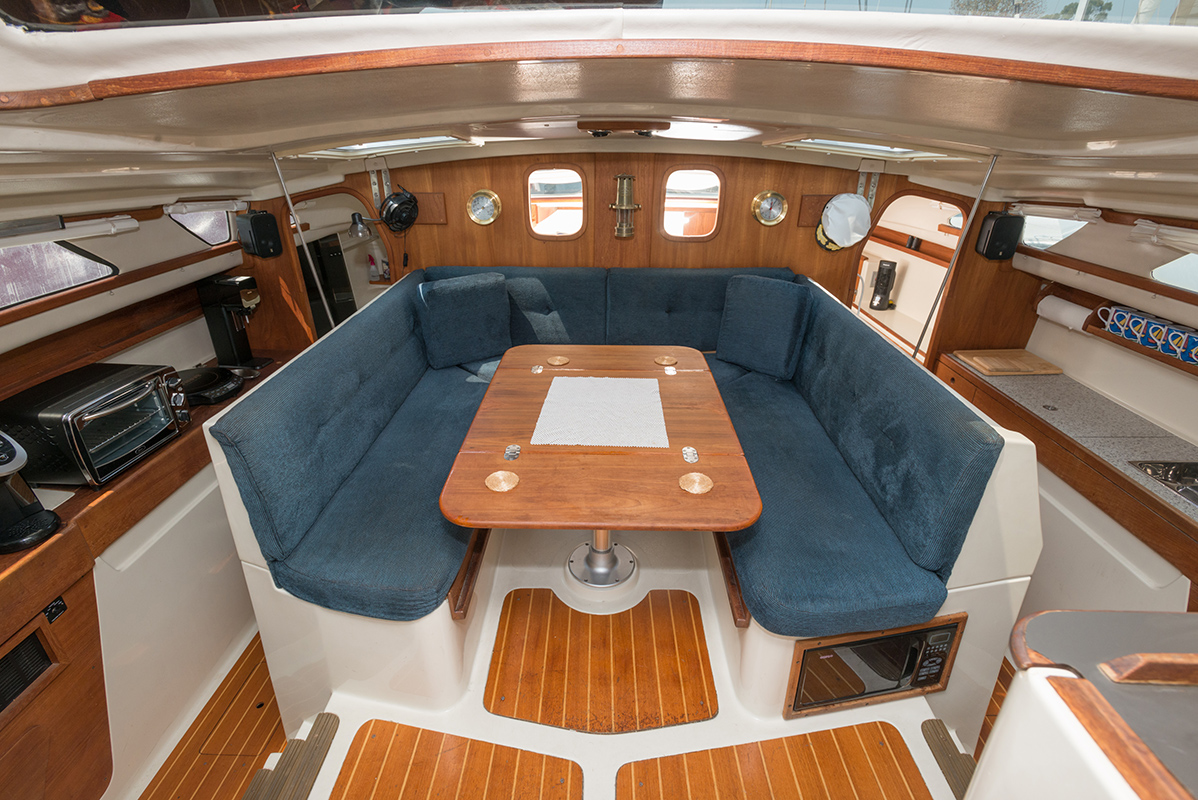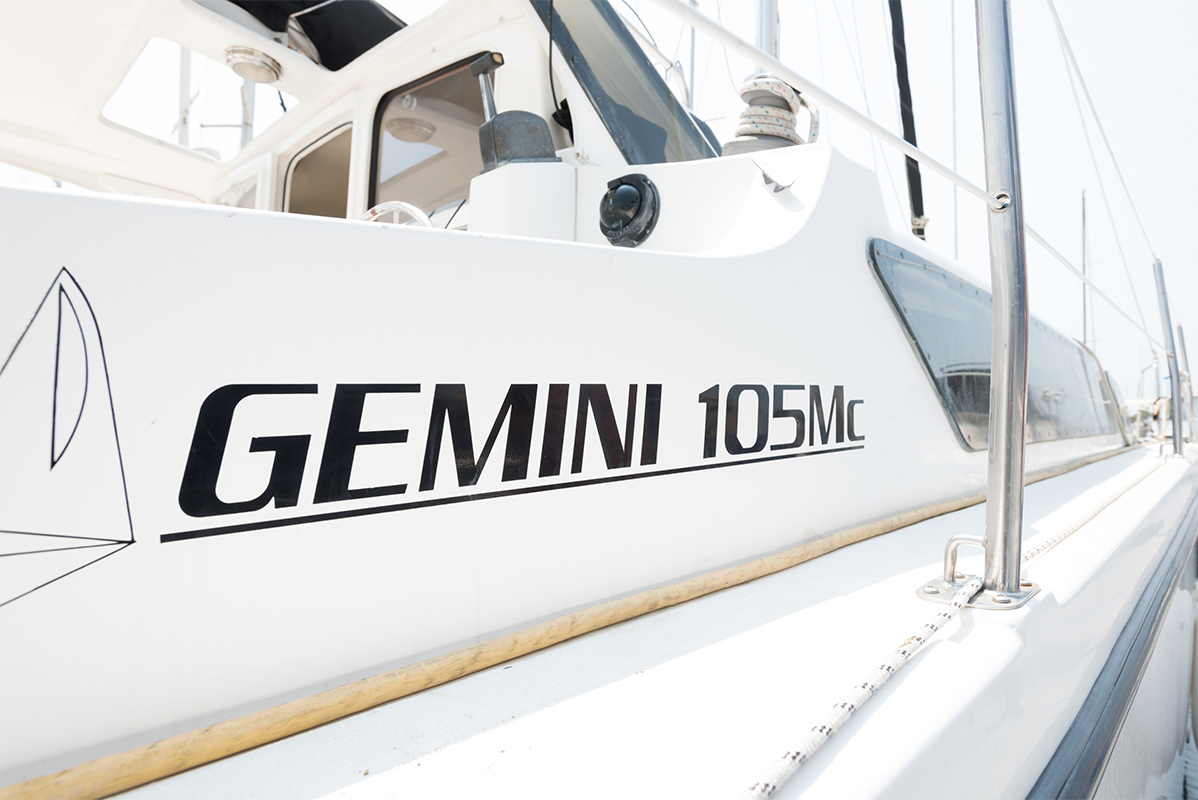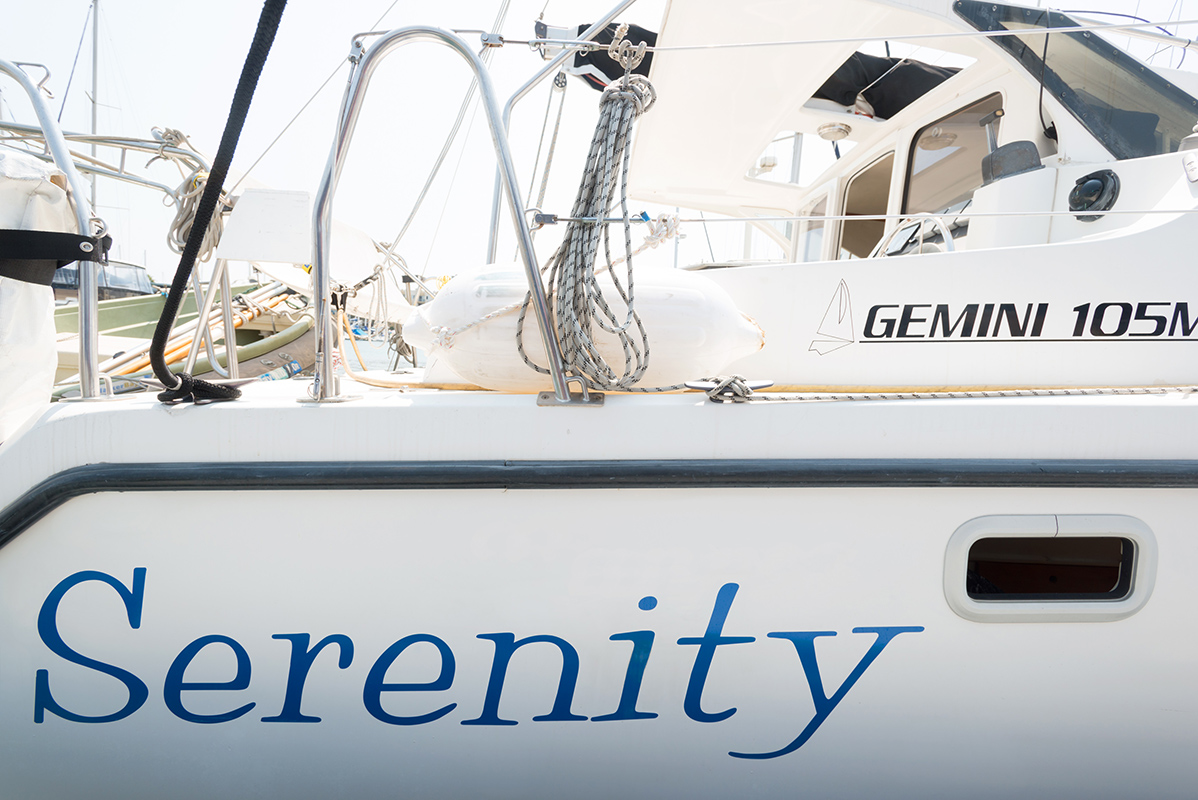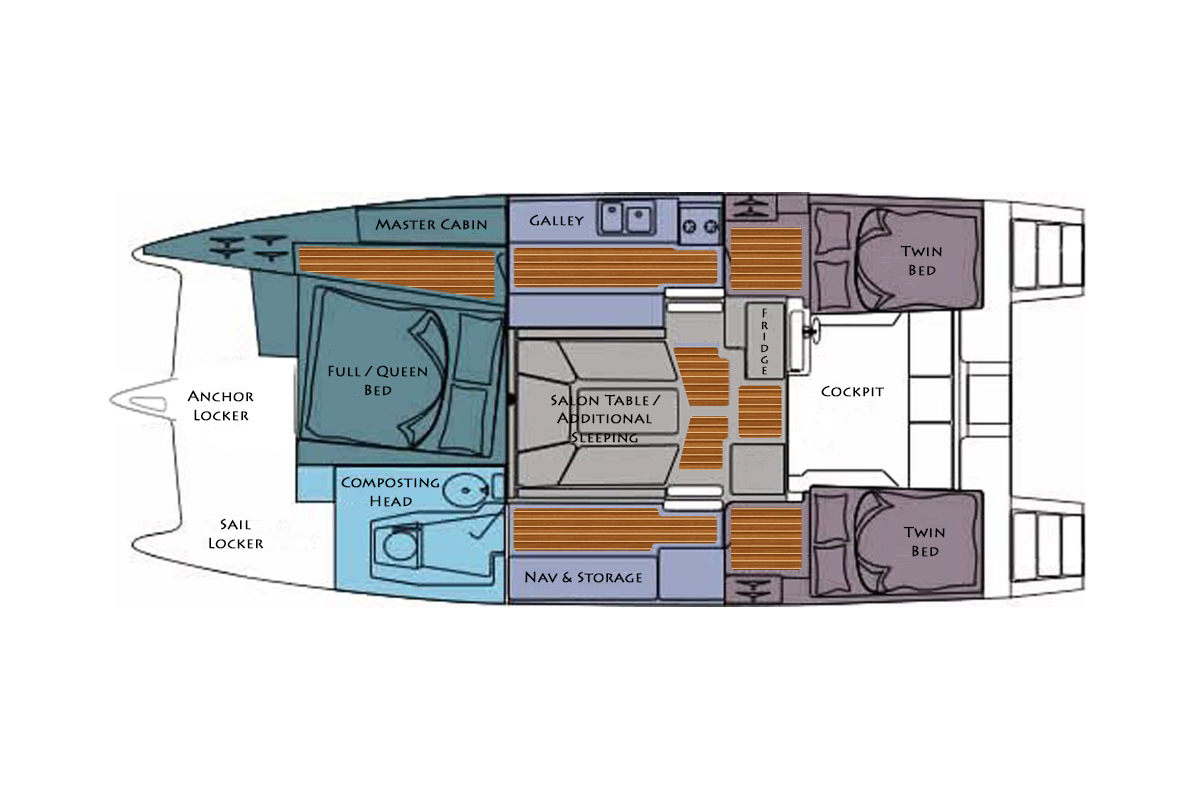 We look forward to sailing with you soon!
The Adventure
" Twenty years from now, you will be more disappointed by the things you didn't do than those you did. So throw off the bow lines. Sail away from safe harbor. Catch the wind in your sails. Explore. Dream. Discover."
-(not) Mark Twain
" Dance with the Waves, Move with the Sea.
Let the Rhythm of the Water set your Soul Free"
-Christy Ann Martine
Good Vibes happen near the Tides.
Sometimes, all you need is a change of scenery.
Life is better on a boat.
The Boat
Serenity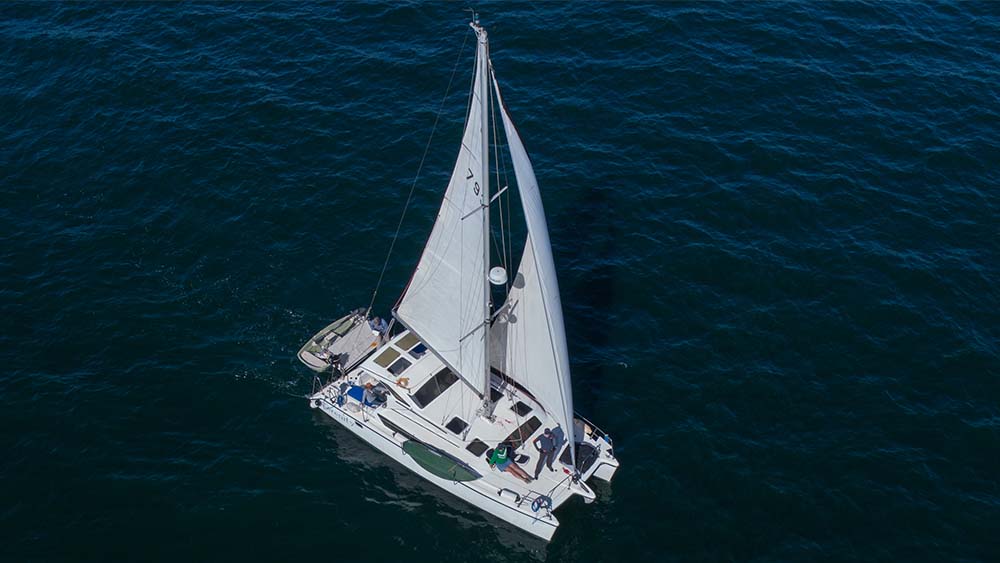 Serenity is a 34 foot Gemini 105Mc Catamaran sailboat, well equipped for an afternoon of sea lion, harbor seal, bird and dolphin watching or an evening under the setting sun. She has a beam of 14 feet, so there's plenty of space to spread out on deck ... or ride one of the 2 bowrider seats at the bow (front) ... kick back in the hammock at the stern (back). Or just chill in the spacious cockpit and even take the wheel for awhile.
more info & photos
The Journey
Begins in Marina del Rey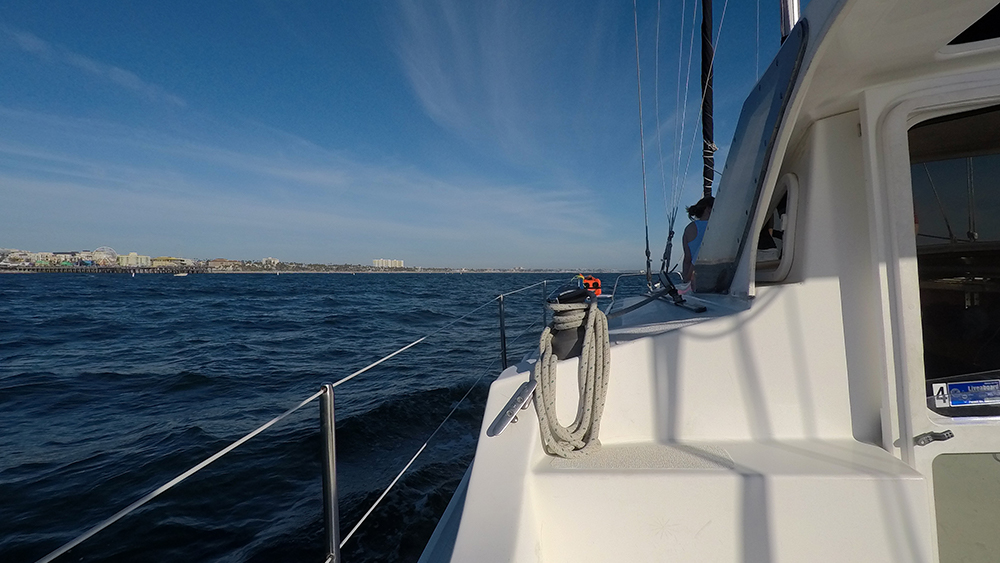 Climb aboard Serenity - 34 foot Catamaran Sailboat - for some fun in the sun! First, a bit of sightseeing around the marina. With over 4000 slips of small kayaks to mega yachts, Marina del Rey is one of the largest small craft harbors in the world. Sea Lions, harbor seals, and several bird species can be seen lazing about on the docks and rock jetties. Then we'll head into the bay, sailing past Venice and Santa Monica Piers / Boardwalk toward The Getty / Malibu before heading back to the Marina.
You've seen the view from the beach ...
Now enjoy it from the sea!
Marina Tour (2.5 hours) - 6 guests
$550
Sail the Santa Monica Bay (Pacific Ocean) - Half day (4 hours) - 6 guests
$899
Sail to Malibu - Full day (8 hours) - 6 guests
$1799
3 Day / 2 Night - Two Harbors or Avalon, Catalina Island - 4 guests
$5999
We use Fare Harbor to book your Private Sailing Yacht Charter using their safe and secure payment handling system. The Fare Harbor site will open in a new window.
Hourly sails - max 6 guests. / Overnights - max 4 guests
6% Los Angeles County Charter Dock Fee applies to all charters.
Price does not include gratuity.
We take you and your family and friends' safety seriously. Serenity proudly carries her US Coast Guard UPV sticker showing that she meets all requirements for safe commercial yacht charter, is fully licensed with LA County and will only meet you and your guests at legal pickup area(s) in the marina. Serenity is available for private charter ... no bareboat.
You've seen the view from the beach ...
Now enjoy it from the sea!